What Makes Medhouse Pharmacy & Travel Clinic Stand Out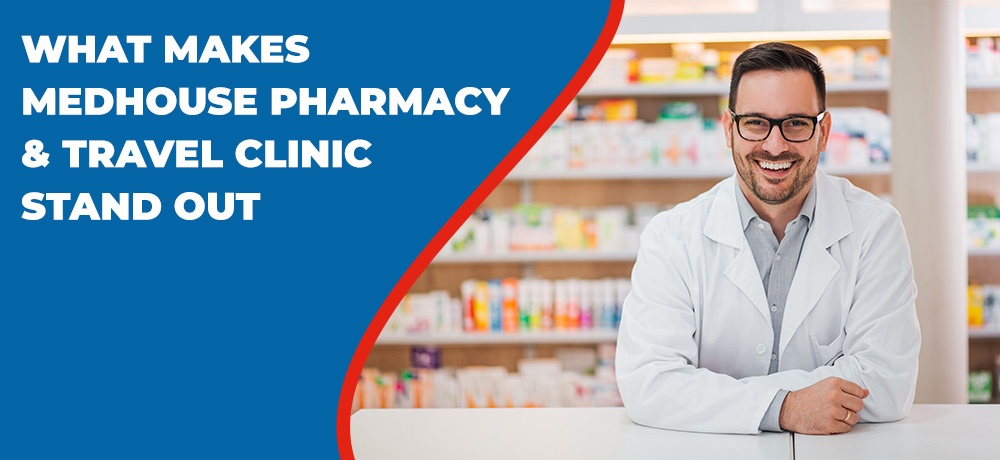 Thanks for stopping by our blog. If you're looking for more information about Medhouse Pharmacy & Travel Clinic, you've come to the right place.
About Medhouse Pharmacy & Travel Clinic
We are a friendly one-stop neighborhood pharmacy in Whitecourt, Alberta, that is committed to helping customers in the community feel better and enjoy maximum health by providing exceptional medical solutions.
Our services include home healthcare product rentals, addiction assistance, and travel consultations to equip travelers with survival kits, which create peace of mind while on holiday.
We are also a prescribing pharmacy that renders medication reviews, compounding services, blister packaging, Flu shots, and other Immunizations
Our pharmacy is open seven days a week. From Monday to Friday, we're open from 9 am to 7 pm. On Saturdays, we're open from 10 am to 6 pm, and on Sundays from 12 noon to 5 pm. We also provide free prescription delivery.
We serve customers across Whitecourt, BlueRidge, Mayerthorpe, SwanHills, Barhead, Fox Creek, Sangudo, and the surrounding communities.
The Medhouse Pharmacy & Travel Clinic Difference
One aspect that makes us second to none is that our pharmacists are certified diabetes educators, accredited injection administrators, and certified compression stocking fitters. Their expert training allows us to render clinical services.
What sets us apart from the rest of our competitors is that we provide excellent customer service. By being friendly and compassionate, our team of professionals builds personalized relationships with clients, which has enhanced our integrity.
Our staff members are passionate, caring, and approachable, which creates an enthusiastic atmosphere in the store. The positive energy makes customers feel at home, and we pride ourselves on rendering an efficient service so that there are no long queues.
We also create many promotional offers and periodic in-store events such as Seniors Day and pharmacy clinics, which enhance the lives of our customers.
Our dream for the future is to be able to help many more patients receive optimum healthcare, and we are considering introducing an online prescription ordering facility. Telemedicine is another area that interests us.
To learn more about all that we do at Medhouse Pharmacy & Travel Clinic, please click here. If you have any questions about how we can help you, we'd love to hear from you. Please contact us here.
---
---