Meet The Face Behind Medhouse Pharmacy & Travel Clinic IDA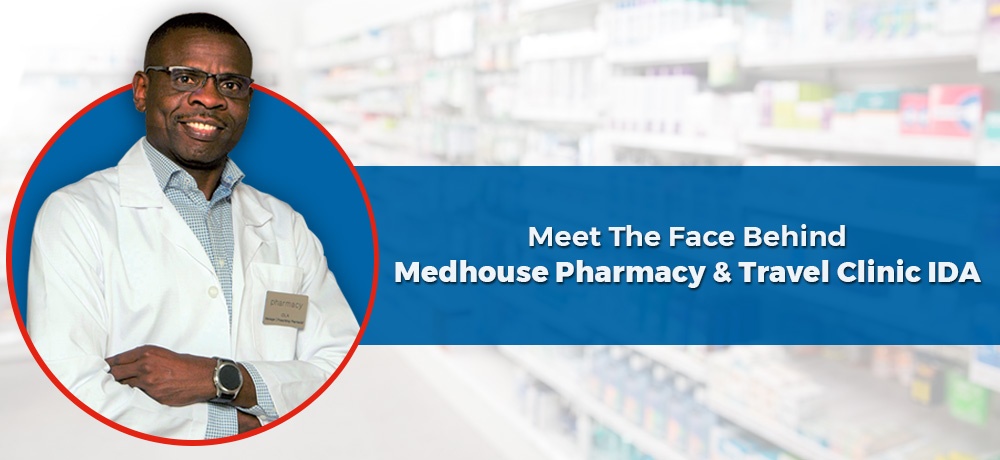 I'm Ola Ajayi, the proud owner of IDA Medhouse Pharmacy & Travel Clinic.
I look forward to sharing my story. I hope that you will enjoy getting to know me better.
I've always wanted to make a positive impact on people's health, so I trained as a pharmacist. Once I qualified, I got to learn the ropes at various pharmacies in different regions.
While working as a pharmacy manager in Whitecourt, I fell in love with the area. However, I decided to move to the city after six years to help my kids get settled at college.
Once my children were independent, I was able to head back to Whitecourt. I set up a pharmacy as I wanted to contribute to the beautiful community and provide convenient healthcare services.
As my pharmacy is new, I'm blessed to have so many people stopping by to check out the place and to know more about the services and products that I offer.
It's my mission to provide easy access to excellent healthcare, by liaising with leading healthcare stakeholders who can add value and improve the lives of my esteemed clients.
I believe what sets me apart from the others is my ability to easily connect with people and my vast experience; as I've been a pharmacist for twenty-five years and have run pharmacies for eighteen years. I also attribute my success to working with transparency and empathy
I'm fully focused on rendering a friendly, fast, and personalized service. It ensures that every customer feels at home when they visit my pharmacy, as I genuinely care for them.
Witnessing the enormous smiles of joy from customers and hearing them thank me after feeling much better has given me immense satisfaction over the years.
When I am not assisting patients to achieve a better state of health, I love traveling, public speaking, reading, and movies. I also support sports initiatives and championing the less privileged to have better access to education.
I have enjoyed sharing my story about the things which matter to me and how they influence the way I do business.
If you or someone you know could benefit from our expertise as a prescribing pharmacist in Whitecourt, Alberta, I invite you to get in touch. Please visit our website at www.medhouse.ca.
Sincerely,
Ola